RENTAL CONDITIONS
Renter is 100% economically responsible towards the owner and any third party, in case of damage to the rented equipment occurring or disappearance of the equipment during the rental period. This also applies when damages to speakers etc. are due to the output of the mixer being in the red area. This encompasses the owners loss of income during repairs or claim for damages. We reserve the right to publicise pictures in online and printed media, if we suspect that you are tricking us. Renter is obligated to have insurance that coves the rented equipment. Owner has no responsibility towards the renter in case of fire, injuries to persons or similar issues, if the rented equipment is the cause of this. This also applies for any losses for the renter in such cases.
In the event that the rented equipment is not functioning as intended, the owner is liable for an amount that corresponds with the rental price of the non-functioning rented equipment. Though this only applies if the customer has called us when the equipment is found to be non-functioning. If they do not do this, their warranty is withdrawn. If we are called upon to check equipment and no problems are found on our equipment, the customer is liable for extra technician time and driving according to current prices.
In the event of any legal matters associated with the renting, the renter commits to pay all costs related to this, including attorneys, court fees or similar, 100% for both owner and renter. The equipment must be returned as delivered. If this demand is not met, the renter is allowed to demand extra payment for cleaning or equipment repairs and cable reeling.
In the event of cancellation or changes the order must be cancelled or moved to a new date via email minimum 96 hours before the event, or else full rental price will be charged.
In the event that you are unable to make returns on time, we must informed by telephone and you need an OK from us.
For delivery/pick-up, it is delivery/pick-up at the nearest curb unless carrying in and/or up is selected. If there is nobody present for receiving the equipment from - or carrying to - our van 125,- dkk will be charged.
In the event of delays on the customers side, an extra waiting fee at a minimum of 125,- dkk per 15 minutes iniated, will be charged. In the event of us driving in vain, extra transportation fees will be charged.
Their is a surcharge at 300 dkk including VAT for deliveries (owner delivers to renter) and pick-ups (renter picks up at owners) before 13:00, due to extra work at early deliveries/pick-ups consisting of checking that the equipment has been returned, tested and is ready to be used again.
There is a surcharge on sundays at 500 dkk including VAT for pick-ups (renter picks up at owners) and 500 dkk including VAT for returns (renter delivers to owner).
The rental period lasts till the following day at 12, unless otherwise stated and can be returned from 10 - 12. We are normally closed on Sundays, so they don't count unless you pay us the extra surcharge to open for you (Arrange a time with us). So if the last day/evening you use the equipment is saturday, normal return/pick-up time is monday. And we are not fuss about getting it back early on Mondays. On Mondays you can return between 10 - 11am or 4 - 5pm. If the equipment is not returned on time, extra rent for the equipment will be charged according to our daily prices.
By making business with us the renter agrees to the above terms.
Minimum order is DKK499,-

"Ton Verleih: great sound, better people. Always solid!"
Noah Pred Label Boss at "Thoughtless Music", Ableton Certified trainer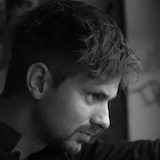 "Tonverleih's open air parties have been a very good experience. Great sound and professional treatment."
Jacob Phono Dj/Producer, and Ghost producer for a number of German and Danish Djs, Owner of Collage Audio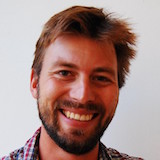 "We´ve worked with Tonverleih.net on several occasions and its always been a great experience. From the point of telling us exactly what we need for events like corporate presentations, start up pitches or our legendary summer party all the way to the unbeatable price."
Leon Reiner Managing Director Impact Hub Berlin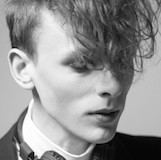 "I use Tonverleih.net for various occasions at the Cake Studio event space in Wedding: Pop-up parties, exhibitions, photoshoots… Best price and really good sound!"
James Brooke Music Producer, Composer for Schaubühne Berlin and Owner of the event space "Cake Studio"
Previous
Next